Mochis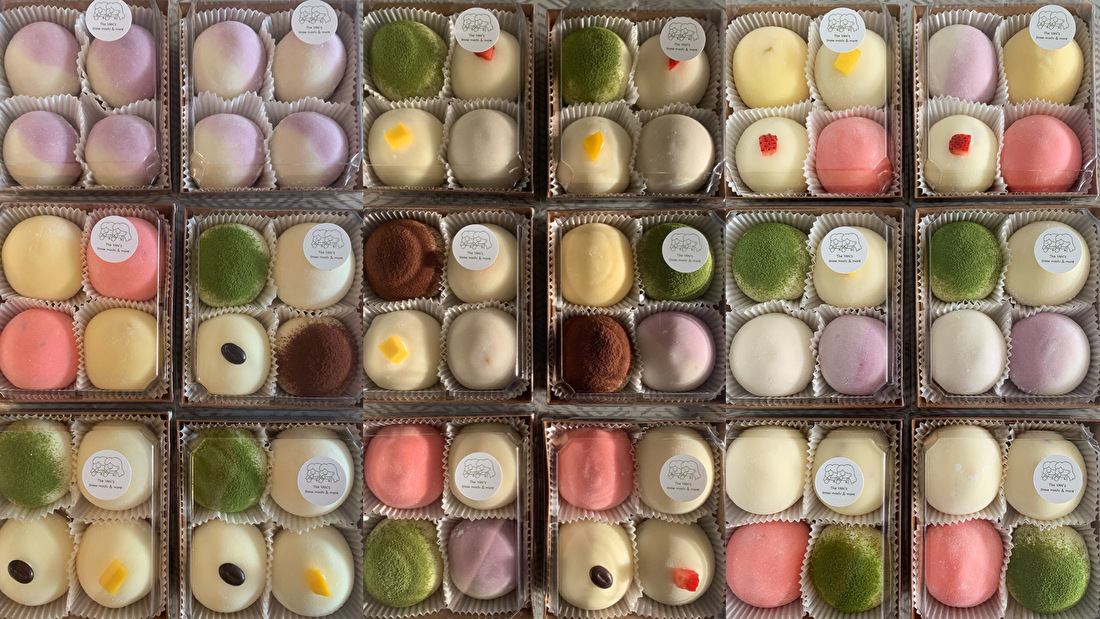 We are taking orders for mochis on the days that we've announced on our Instagram.
Please follow us for the pick-up days.
For special occasions/events, feel free to send us a message for possibilities.
Minimum order quantity for events: 12 pieces per flavour.
Shipping is NOT possible.
Click here to order.

---
MOCHI BUN
Stretchy Mochi + Fluffy Buns = The BEST COMBO you will ever have!
Our mochi buns are filled with red bean / homemade custard and mochi.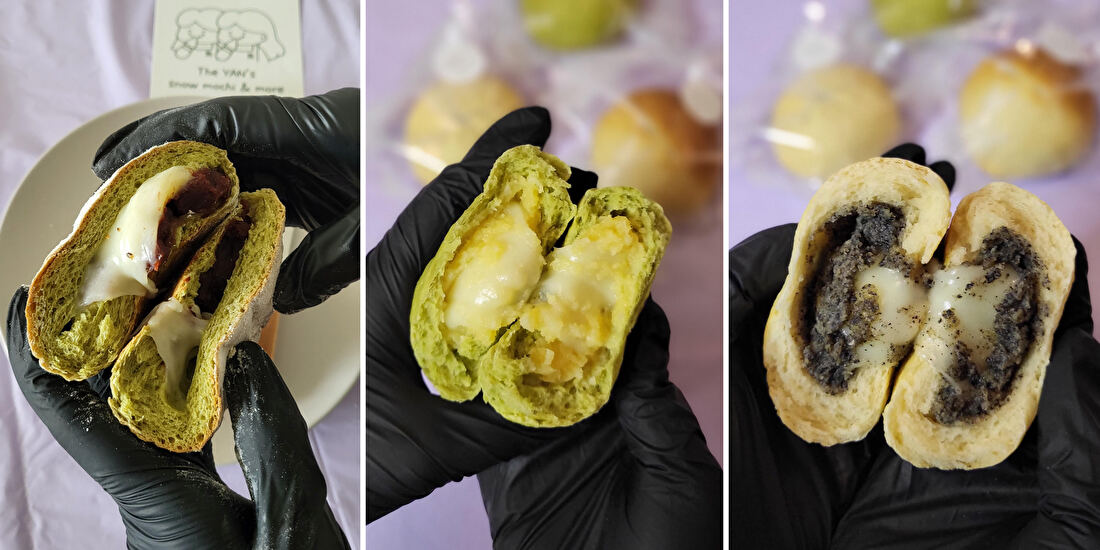 ---

Melon Pans!
Melon pan is a super soft and fluffy bread covered in a crunchy cookie crust.
Melon pas is called so because of its shape that looks like a melon or a cantaloupe,
it doesn't contain any melon flavour or the fruit itself.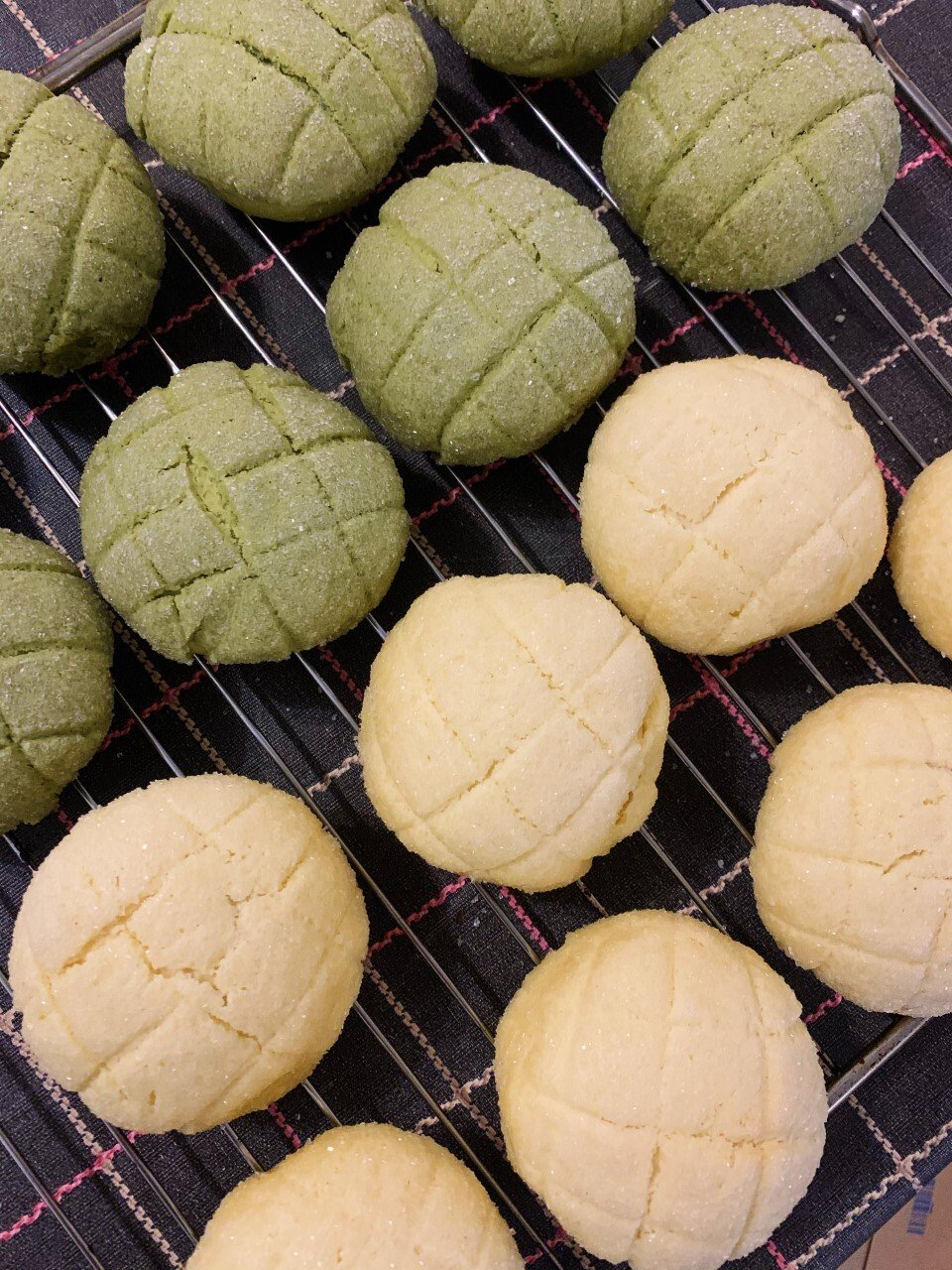 ---

Lava Cakes
Our lava cakes are made with a chiffon cake base and homemade lava cream. Perfect for every occasion!
We have boba lava cakes, fruity lava cakes and lava cakes topped with Oreo KitKat.
Click here for more information.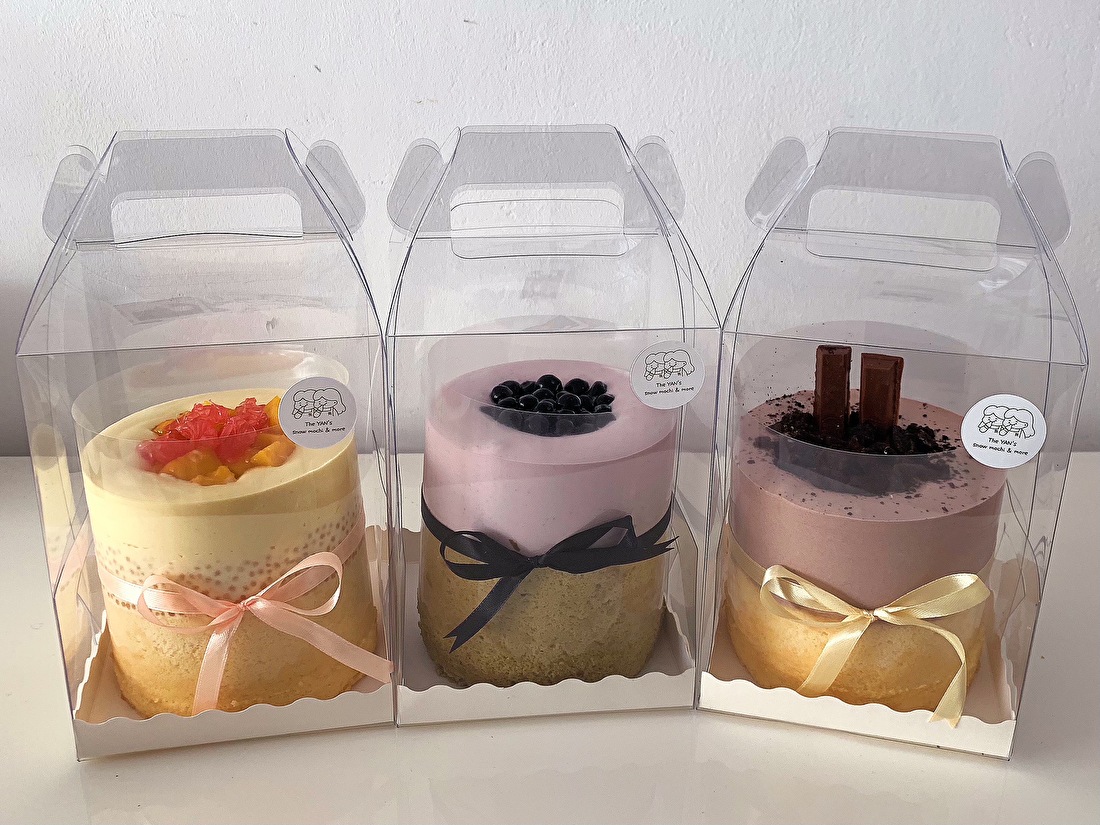 ---

Please note that we are a homebakery, pick-up is only possible on the days that we have announced.
Pre-orders only, no walk-ins.
For questions please send us a message via Instagram / WhatsApp.