Mochis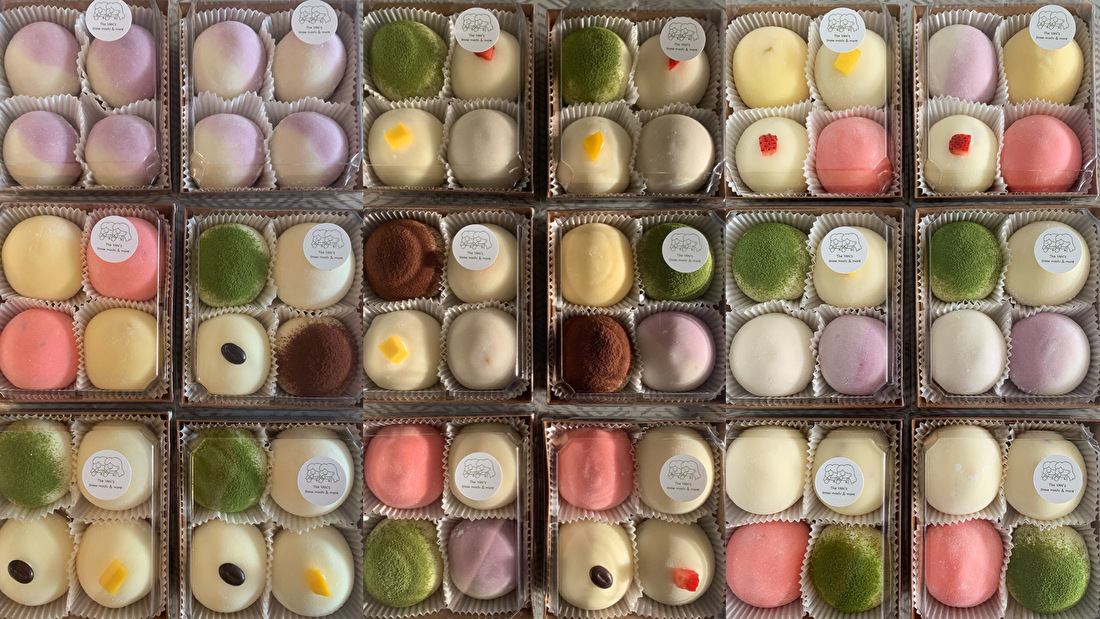 We are taking orders for mochis on the days that we've announced on our Instagram.
Please follow us for the pick-up days.
For special occasions/events, feel free to send us a message for possibilities.
Minimum order quantity for events: 28 pieces per flavour.
Shipping is NOT possible.

---
MOCHI BUN
Stretchy Mochi + Fluffy Buns = The BEST COMBO you will ever have!
Our mochi buns are filled with red bean / homemade custard and mochi.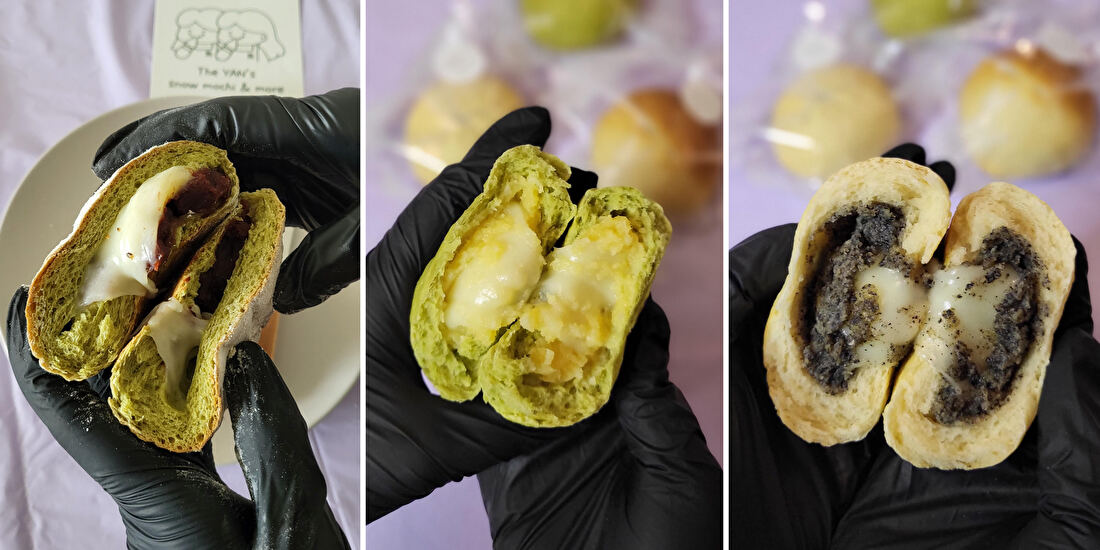 ---

Melon Pans!
Melon pan is a super soft and fluffy bread covered in a crunchy cookie crust.
Melon pas is called so because of its shape that looks like a melon or a cantaloupe,
it doesn't contain any melon flavour or the fruit itself.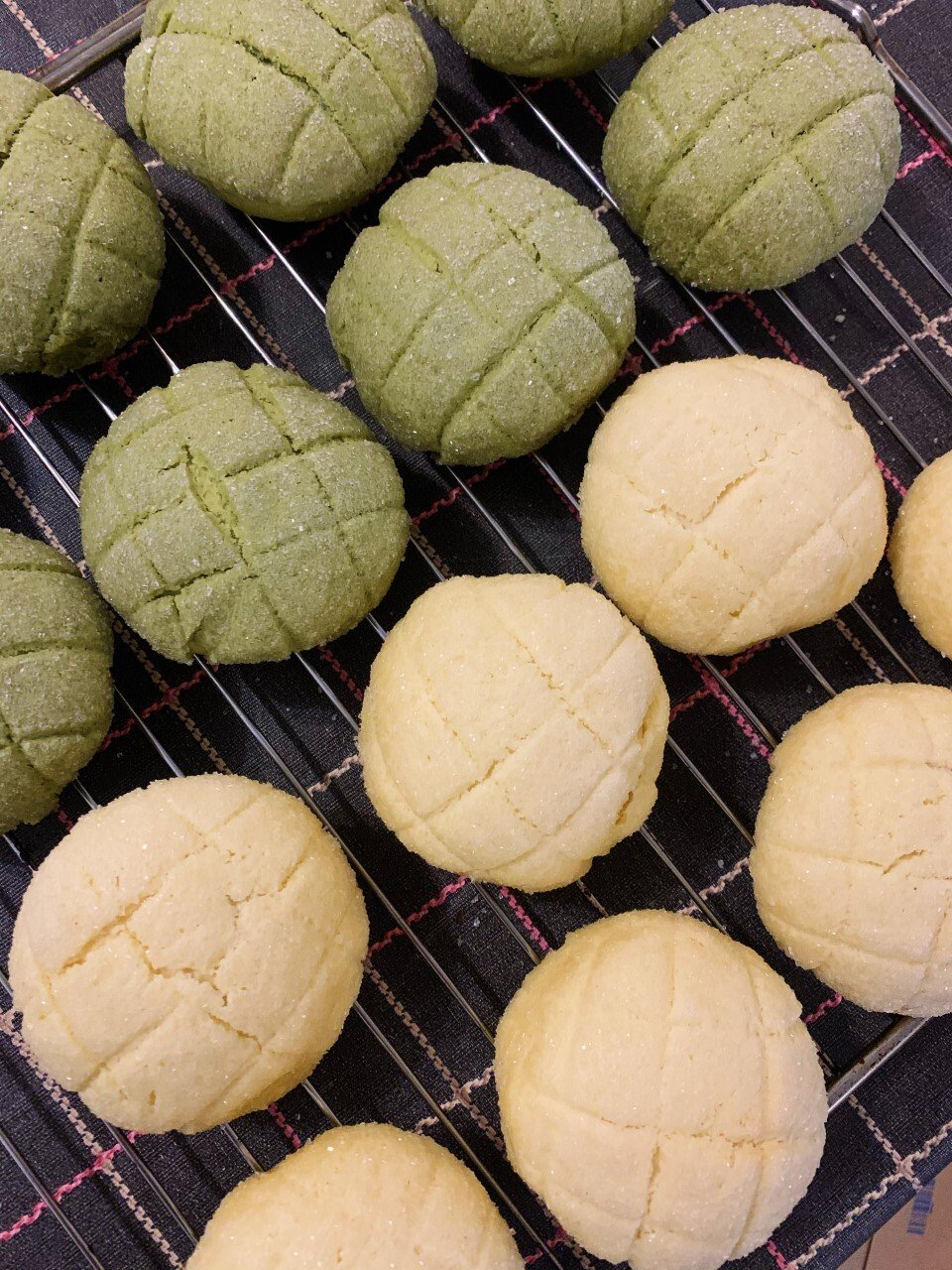 ---

Please note that we are a homebakery, pick-up is only possible on the days that we have announced.
Pre-orders only, no walk-ins.
For questions please send us a message via Instagram / WhatsApp.