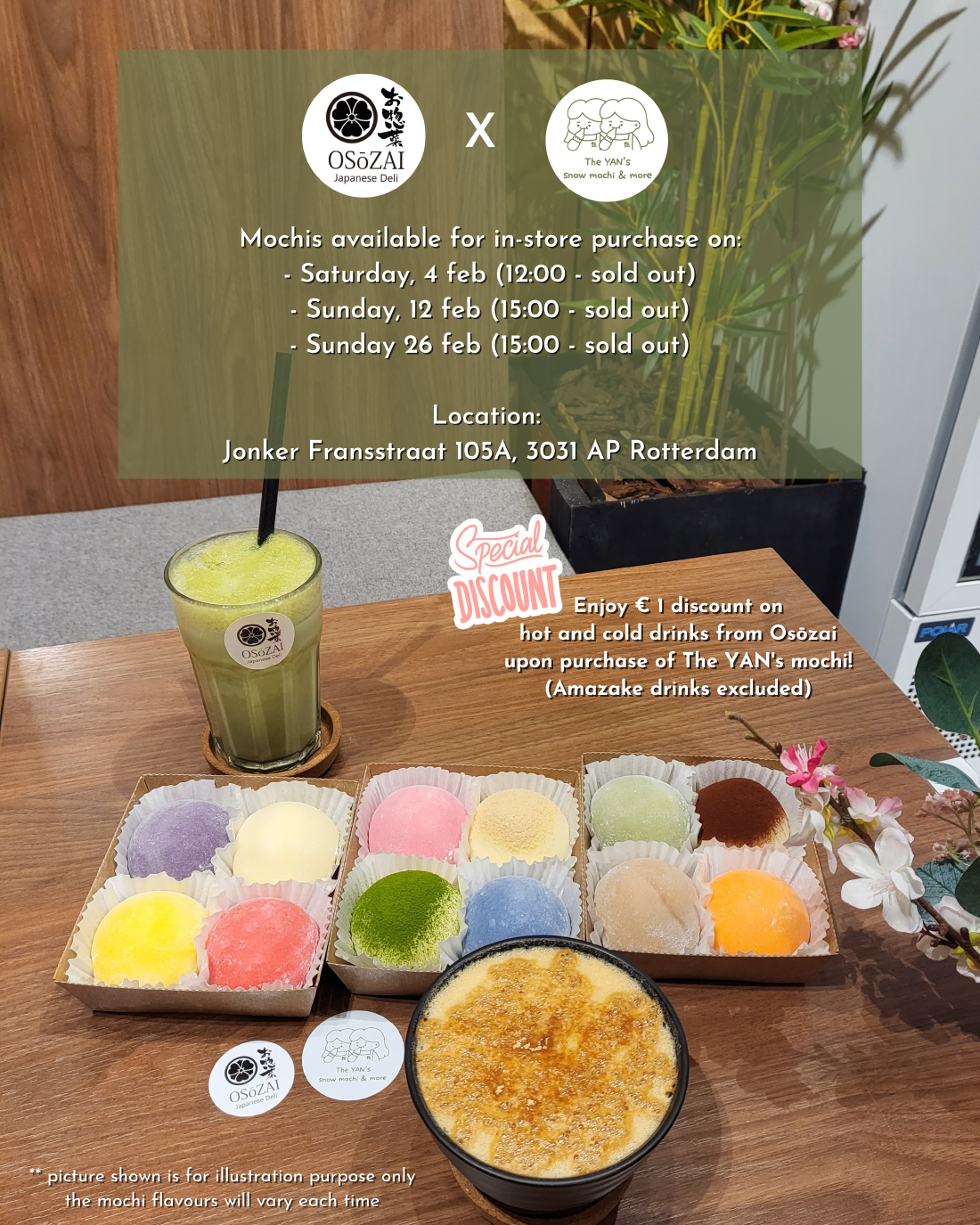 The YAN's snow mochi & more is the first snow mochi home bakery based in Rotterdam, specialized in making fresh cream mochis. The mochis are freshly handmade, one by one, on the day of purchase and don't contain any preservatives. As we are still a home bakery with jobs on the side, orders can't be taken every day. The mochis are sold at different pop-up locations during announced weekends.

Our dream is to open up our very own mochi shop in the future to satisfy your mochi cravings at any time!

---
Please note that:
- We do not take orders every day.
- Our mochisare only availble on announced dates at different locations, please visit our Instagram page (@the.yans_mochimore) for the announcements.
- We do not have a shop, walk-ins are not possible.